MALO republic – new activewear brand from professional triathletes Luke & Beth McKenzie announces official launch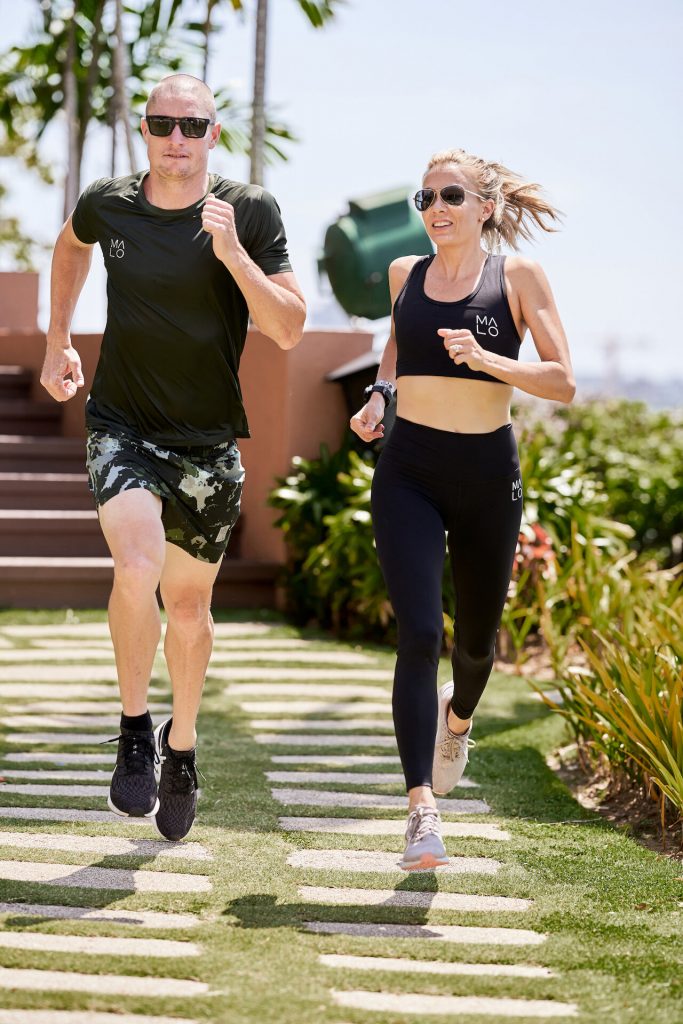 San Diego, Calif. & Noosa, Australia– September 18th, 2019 – MALO republic is a new, mission-driven, premium activewear company from Luke and Beth McKenzie. As professional athletes, the duo is excited to bring to the activewear market the same level of functional performance and attention to detail they created with their triathlon brand, WYN republic.
MALO republic makes its debut with a collection of versatile activewear for men and women that combines thoughtful design and performance-oriented elements that will be appreciated by everyone from the casual athlete to the best in the world. The initial collection includes sports bras, shorts, tank tops, t-shirts and leggings in a range of stylish prints and on-trend colors. All pieces are made from the highest quality, handpicked textiles and are designed to perform and feel comfortable on everything from a long run to the hottest of hot yoga sessions. "We want to spread a truly all-day-active lifestyle and we're constantly inspired by our outdoor coastal communities in Noosa, Australia and North County San Diego," said Luke McKenzie. "We hope our apparel helps people to make the most of their extraordinary active lives from sunrise to sunset. We're starting small, but we look forward to expanding and growing with our communities," added Beth McKenzie.
As well as developing stylish and high performance activewear, a core mission of MALO republic is to inspire and encourage young children and teens to participate in sports and outdoor activities. Lacking the appropriate clothing is often a barrier to entry for underprivileged children in this regard. MALO republic includes a unique "Buy One | Give One" program which commits the brand to donating a similar piece of activewear to their charitable partners for every purchase made. "As parents and athletes running a family business, we want to introduce more kids to the active lifestyle that our family is fortunate to enjoy," explains Luke McKenzie. "Everyone remembers receiving their first sports kit and how it made them feel special," adds Beth McKenzie, "we want to give more kids that feeling!"
The brand has forged initial partnerships with Good Sports and Kitbag for Kids to assist them in executing on this mission of donating apparel to children that are most in need of sportswear and kits in their largest markets of the USA and Australia. To shop the new collection from MALO republic, visit the website. New styles and colors will be released throughout the year.